Hello everyone!!
These days many sites are selling memory devices like USB/Pen-drives/ Hard disks etc. at very lucrative prices and claiming high speed with full capacity of the products.
Many times the result is just the opposite then the claimed results, so today we will use a tool that helps us to identify the actual speed and capacity of the memory chip / USB / or any memory device. The name of the tool is "H2testw". This is the best tool available which is free and safe to take a test run for your memory device.
The test is very easy to run and gives accurate results, the logic behind the tool is to fill the chosen target memory device with test data and then verifies the same. In this process, the software/tool calculates the reading and writing speed of the data transferred and the total data transferred to the device or USB. So if the thumb drive is programmed to show the wrong figure for data transfer rate or capacity the tool projects the actual speed and data transferred and shows the USB is no longer working properly, & there will be data corruption. Simultaneously if the USB is good, the test will be finished without errors.
The software supports both the English and Deutsch languages.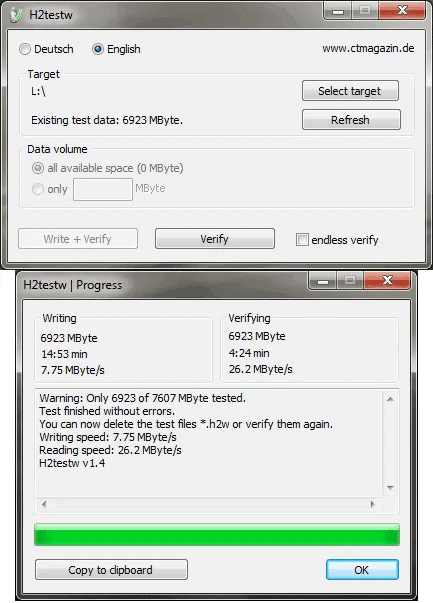 H2testw can be download from the below mentioned link
https://www.softpedia.com/get/System/System-Miscellaneous/H2testw.shtml#download
Fore more stay with us at printmygift