Superhero Caricature With Wooden Stand – Personalized Gifts for Boys
"You are falling, but Super Hero is there to save you."
He may not be able to fly or have X-ray vision, but this Super Hero with Wooden Stand is the perfect gift for the superhero in your life. Whether it's your dad, brother, husband, or son, this gift will make him feel loved and appreciated.
This unique and fun product is the perfect gift for boys of all ages. With a custom caricature of themselves as their favorite superhero, they will be thrilled with this one-of-a-kind gift. The wooden stand makes it easy to display on any tabletop or desk, making it a great addition to any room.
Using "PrintMyGift Caricature Gifts" is a fun way to show your appreciation. Made with high-quality wood, this cartoon caricature is sure to be a hit. Give the gift of laughter and show how much you care with this unique present. Make a heroic caricature with your favorite photo.
It can be given as a special gift for a Birthdays, Father's Day, Brothers Day or another special occasions.
How to Customized Caricature Gift ?
Upload your image, Try to upload a minimum of 2 pictures with High Resolution/Large Images. We will use the best suitable picture and will share the e-sample with you before processing the final order.
Give a caption to be printed on the product. Wooden based customized text here.
CARICATURE IMAGE GUIDELINES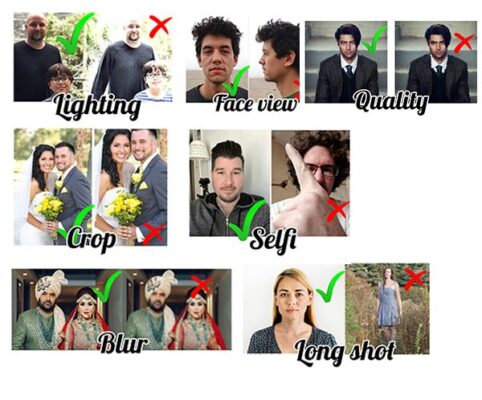 Product Details:-
Name: Super Hero Caricature with Wooden Stand – Personalized Gifts for Boys
Material: Wooden, Acrylic
Size of Product: 4 in. x.1 in. x 7 in. (l x b x h)
Size of Wooden Stand: 6in X 1.5in X 1.5in (l x b x h)
Net Quantity (N): 1
Country of Origin: India
Frequently Asked Queries by Users
1.Which one of the best caricature gifts for brothers?
Picture Frames, 3D caricatures, Ride on the bike cartoons, and Customized caricatures are suitable gifts for your brothers. At this place, "Printmygift" is a platform that takes exceptional care of your appreciation and your happiness.
2.Is this the best gift to give on Father's Day?
Yes, that is the best present for your Father also,You can give a custom caricature gift with a unique caption .As all fathers are a superhero for us so it's a graceful way to appreciate them.
Not only that,  "PrintMyGift" also provides you with Unique ideas of  Birthday gift for your brothers,your friends,your boyfriend and every special persons in your life with lots of happiness.
3.Can you tell me what caricature gifts are?
"PrintMyGift" Caricature gift is a picture or description of somebody that makes his/her appearance or behavior funnier and more extreme than it is.
Not Next!Not Tomorrow!Now
ORDER a Fantastic caricature from http://printmygift.in
More Personalized Caricatures Gifts Ideas
ANOTHER PERSONALIZED GIFTS
You may contact us on